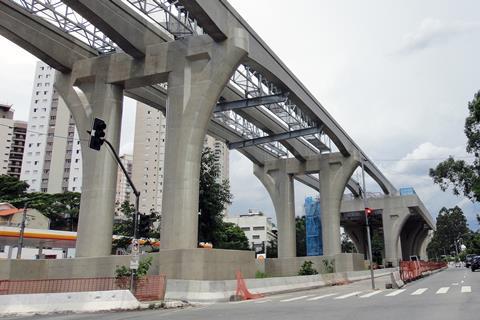 BRAZIL: On January 13, Metrô de São Paulo signed a R$494·8m contract with construction company Constran for the completion of Line 17.
The agreement allows Constran to complete construction of the remaining 14% of the line, as well as fit out eight stations which have already been built.
Responsibility for Line 17's construction changed hands after the previous contractor, Consórcio Monotrilho Integração, stopped work after a series of delays resulted in the metro authority imposing it R$88m in fines.
São Paulo Metro is also currently fielding proposals regarding train manufacturing and signalling installation, which were originally part of CMI's contract.
When finalised, Line 17 will total 17·7 km in length and connect Congonhas Airport to Morumbi Stadium. The trains will be run by Line 5's operator ViaMobilidade, and it is expected to be fully operational by the end of 2022.