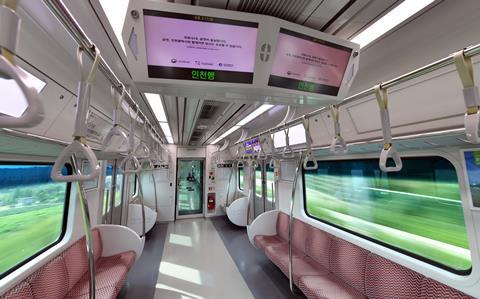 SOUTH KOREA: The Suin and Bundang lines in Seoul have been connected with the opening of an 18·8 km link between Hanyang University at Ansan and Suwon.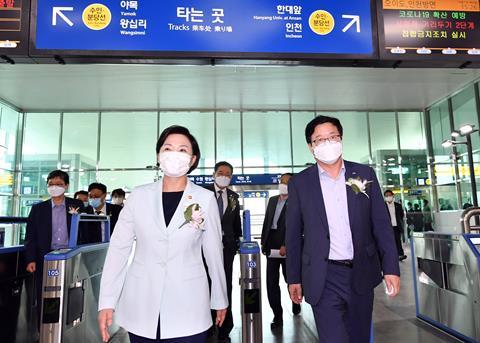 Suwon Mayor Yeom Tae-young, Minister of Land, Infrastructure & Transport Kim Hyun-mi and Gyeonggi province Governor Lee Jae-myung attended an opening ceremony on September 10, ahead of the start of revenue traffic on September 12.
The inland extension of the Suin Line had been planned since 1995, when the original 762 mm gauge coastal route was realigned and converted to 1 435 mm gauge. Opening of the link has created a 108 km U-shaped route running from Cheongnyangni through Wangsimni to Incheon, serving 63 stations.
Services are operated by national railway Korail using six-car Class 351000 EMUs. There are 48 trains per day each way from Wangsimni to Incheon between 05.30 and 00.20, with a limited number of services running through from Cheongnyangni.