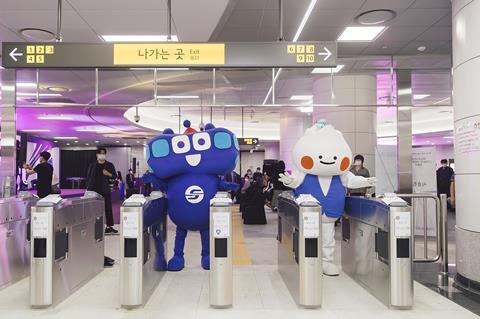 SOUTH KOREA: An eastern extension of Seoul Metro Line 5 was opened for revenue service on August 8, following an inauguration ceremony the previous day.
Known as the Hanam Line, the extension adds 4·7 km to Line 5 east of Sangil-dong, bringing the total length of the east-west route to 52·3 km. Serving the Hanam City area south of the Han river, the extension had added two stations, at Mira and Hanam Pungsan, which is acting as a temporary terminus.
Another intermediate station at Gangil is scheduled to open in December, along with the final 2·9 km section from Hanam Pungsan to Hanam Geomdansan with an station at Hanam City Hall.