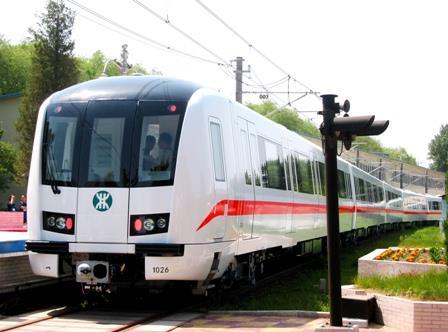 CHINA: Shenzhen metro continues to grow with four extensions planned and a new line inaugurated in June. Five more lines - 6, 7, 8, 9 and 11 - have been approved and construction will start this year, with openings envisaged from late 2015 to mid-2018.
A 19·7 km 12-station extension of Line 1 from Shenzhen University to Airport East opened on June 15, followed by a 16·5 km 10-station northern extension of Line 4 on June 16.
Known as the Huanzhong Line, Line 5 entered service on June 22. This line is 40 km long with 27 stations and runs from Qianhaiwan on Line 1 across the north of the city to Haungbeiling on Line 2. Interchanges are provided with Line 4 at Shenzhen North and Line 3 at Buji. Shenzhen North will become a key transport hub in August, when high speed services begin running on the Passenger-Dedicated Line from Guangzhou (RG 2.11 p45). It will also be served by the Shenzhen – Fuzhou – Hangzhou PDL.
Meanwhile, June 28 has been set for the opening of a 17-station eastern extension of Line 2 from Window of the World to Xinxiu and a 14-station extension of Line 3 from Caopu to Yitian in the south.