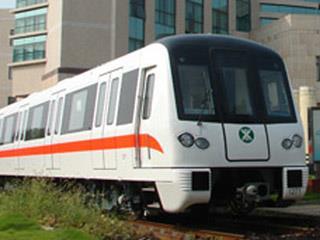 CHINA: On March 18 Shenzhen's municipal government and MTR Corp (Shenzhen) Ltd signed a BOT concession agreement for the Phase II extension of metro Line 4.
The existing line from the Hong Kong frontier at Futian to Shao Nian Gong will be extended by 16 km to Qinghu, with 10 stations including an interchange to future high speed rail services at New Shenzhen in Longhua New Town.
Phase I of the Shenzhen metro opened in December 2004. The 17 km Line 1 and 5 km first phase of Line 4 are owned and currently operated by Shenzhen Metro Co Ltd.
MTR will design and construct Phase II, and has a 30-year franchise to operate the entire network. In order to integrate the network, MTR will take over Phase I about 12 months before full service commences on Phase II. A date has not been set, but is likely to precede the 26th Summer Universiade student games in Shenzhen in 2011.
MTR will assume all operating, maintenance and asset replacement costs, but will not be able to develop property along the extension. Instead, Shenzhen's municipal government will 'extend appropriate financial support' to the project.