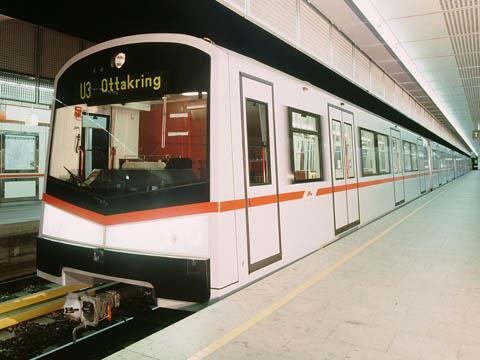 AUSTRIA: Wien transport operator Wiener Linien has awarded Siemens Mobility a €25m contract to supply automatic train control equipment for two extensions to the city's metro network.
Work is underway to extend Line U2 by 5 km to Aspernstrasse by late 2010, and a ceremony in October marked the start of work take it a further 4·5 km to Aspern Seestadt by the end of 2013. Line U1 is to be extended 4·7 km south to Rothneusiedl by 2015.
Siemens will supply two Sicas ECC electronic interlockings and LZB513 continuous automatic train control for the extensions, plus a further depot interlocking and one for staff training. The company will also be responsible for integrating the equipment with the existing central control room.
Similar equipment is already in service on the existing routes.