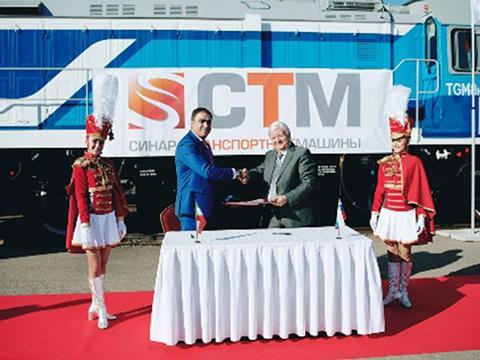 IRAN: At the Expo 1520 trade show in Moscow on August 31, Sinara Transport Machines signed a contract with Iranian contractor Ferrotek Steel worth €24m for the supply of 36 track machines.

These will be used for maintenance and renewals across the main line network in Iran. The vehicles are to be produced by STM subsidiary Kalugaputmash and delivery is scheduled for 2018. Sinara also plans to establish a servicing centre in Iran.

Completion of the contract has been supported by the Russian Export Centre Group, the Russian Agency for Export Credit and Investment Insurance Exar. It was signed by Sinara President Sergei Papin and Ferrotek Steel President Bakhtiyar Garachorlu.