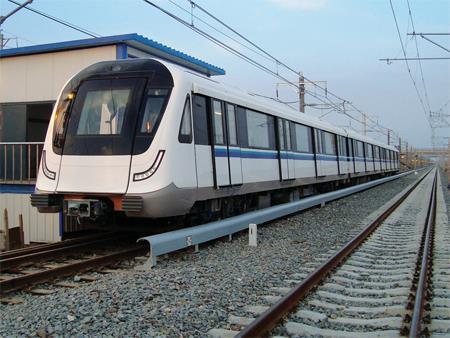 SINGAPORE: Serving six stations, the first section of the Downtown automated metro line opened for public service on December 21.
The 4·3 km section between Chinatown and Bugis will be served by trains running at 4 min headways at peak times and 5 min otherwise. The Land Transport Authority has taken delivery of 11 Movia driverless trainsets from Bombardier under a contract to supply 343 cars formed as three-car trainsets. The trains were designed at Bombardier's Hennigsdorf plant and assembled in Changchun, China.
Operated for LTA by SBS Transit, the Downtown Line is to open in three phases by 2017, when it will become the world's longest driverless metro line at 42 route-km.