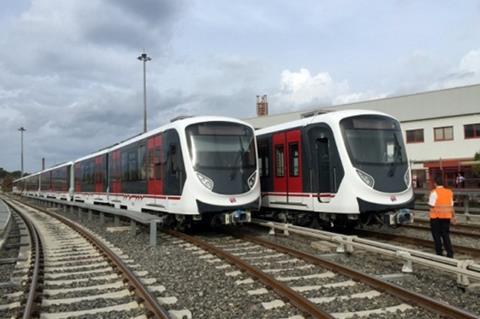 TURKEY: Société Générale is to provide part of the financing for the construction of a 7·2 km western extension of Izmir's 19 km Evka 3 – Fahrettin Altay metro line.
The French lender is providing €25m as a B-loan under the European Bank for Reconstruction & Development's A/B syndication structure, supplementing an €80m loan provided by EBRD in 2018.
The extension from Fahrettin Altay to Narlıdere and Kaymakamlik is expected to open in 2022, improving connections to a university campus, hospital and retail areas from the bus, suburban rail and tram networks.
'Work to build the Fahrettin Altay –Narlidere – Kaymakamlik metro line continue at full speed and the line will become operational as planned', said Mayor Tunc Soyer. 'This loan is a good example of the support given to Izmir despite the Covid-19 outbreak.'
EBRD Managing Director for Turkey Arvid Tuerkner welcomed the city's drive to expand its transport network 'in a green, sustainable manner, and improve the quality of urban travel'.
The bank has also provided €23·5m of financing for 85 metro cars and a €33m loan for five car ferries. It is also planning to co-finance a 13·5 km, 11-station driverless metro line between the Üçyol and Buca districts.