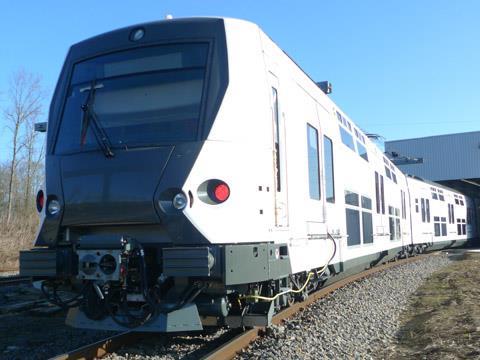 FRANCE: Paris regional transport authority STIF has ordered a further 10 MI09 double-deck electric multiple-units from a consortium of Alstom and Bombardier.
The total value of the contract announced on February 12 is €150m, with Alstom having a €95m share. The new EMUs are to be delivered in 2017 to increase capacity on RER Line A, which carries over 1∙2 million passengers per day.
Each five-car MI09 trainset can carry up to 1 725 passengers, and has a maximum speed of 120 km/h.