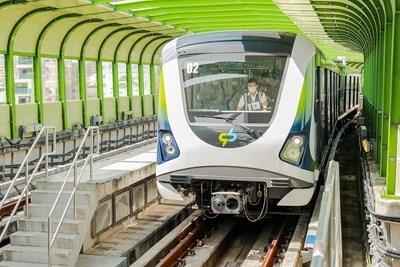 TAIWAN: Taichung Mass Rapid Transit Corp will begin trial operation of the city's first metro line on November 16, mayor Lu Shiow-yen announced on November 10.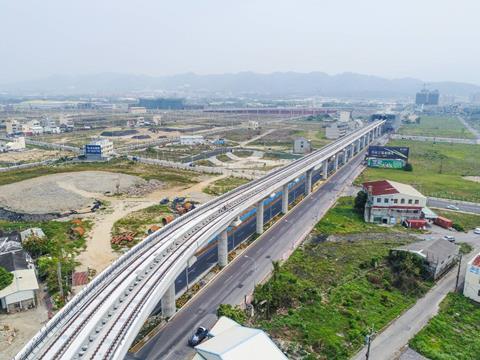 Test running on the driverless Green Line has been underway since June 2019, and Liu confirmed that TMRT had received final approval from the Ministry of Transportation & Communications on November 6 to begin carrying passengers.
Under construction since 2009, the 16·7 km Green Line has been built at a total cost of NT$59·3bn, of which NT$32·8bn was provided by central government.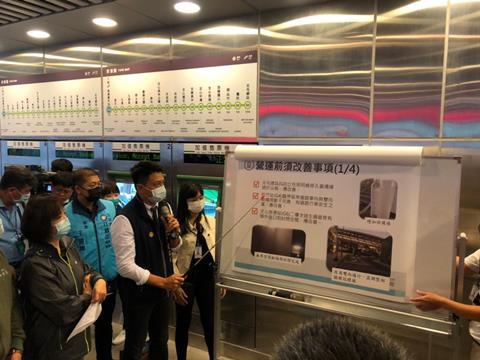 The metro runs on an elevated alignment from an interchange with TRA's 1 067 mm gauge West Coast main line at Beitun in the northern suburbs to Taichung HSR station on the THSRC high speed line in the Wurih district southwest of the city. Serving 18 stations, the metro loops around the western side of the city centre and does not serve TRA's main station.
Kawasaki Heavy Industries has supplied a fleet of 36 two-car driverless trainsets, of which half were assembled locally by Taiwan Rolling Stock Co. The 44·3 m long trains have a nominal capacity for 536 passengers.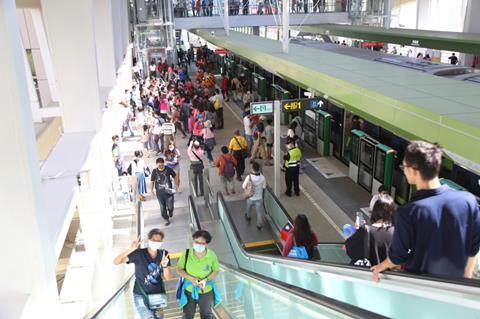 The mayor said free travel would be available during the month-long trial running to December 15, when trains will be running from 07.00 to 20.00 each day. Full revenue services are expected to start on December 19, with trains expected to operate from 06.00 to midnight each day. End-to-end journey time is around 32 min.