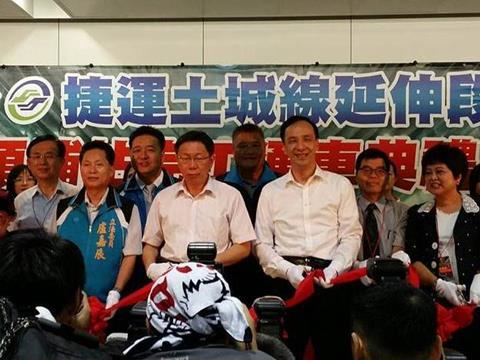 TAIWAN: A ceremony on July 5 marked the opening of a one-station extension of Taipei metro Line 5. Passenger services began the following day, with travel on the extension free for one month.
The 2 km underground extension of Line 5, also known as the Bannan Line, runs southwest from Yonging to Dingpu.
The new station has LED light walls in the concourse that display tung blossom images, and natural light is introduced into the station through the retro-reflecting 'eyes of concourse'. A passageway has been built to link to a future elevated station that will be built as part of the Sanying Line.
The city government forecasts that the new station will increase ridership on Line 5 by 17 000 passenger-journeys per day.