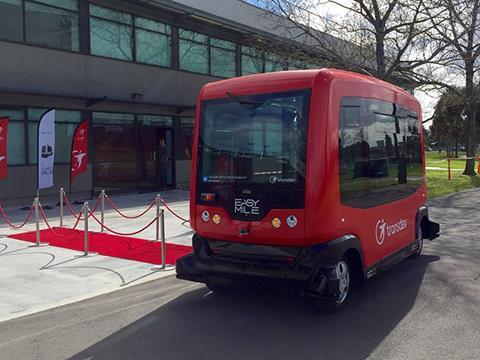 MOBILITY: Alstom is investing €14m to buy a minority stake in EasyMile, a start-up that has developed an electric driverless shuttle. The two companies have also signed a commercial partnership agreement.
Headquartered in Toulouse, EasyMile develops software for autonomous vehicles and other smart mobility technology. Described as shared driverless transport for the last mile, its EZ10 shuttle can transport up to 12 passengers and has been deployed at 50 sites in 14 countries since April 2015.
'In the frame of its 2020 strategy, Alstom has decided to explore adjacent businesses, especially in the context of digitalisation', said Head of Strategy Bruno Marguet. 'Through this investment, Alstom expands its knowledge into the driverless technologies and pursues its development in the growing field of smart mobility'.