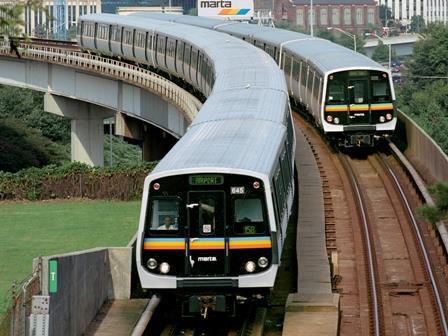 USA: Metropolitan Atlanta Rapid Transit Authority has awarded Kapsch a €10m contract to develop, implement and maintain an account-based mobile ticketing system for use on the city's metro and buses.
Kapsch's TrafficCom, CarrierCom and Public TransportCom divisions will work on the project, along with Bytemark and TransTrack Systems. Implementation is scheduled to take 18 months, with a three-year warranty and maintenance period after that.
An app and website will allow passengers to purchase tickets and manage accounts, and the project will also roll out validators for smartphone tickets.
Mobile ticketing will be made available across all 38 metro stations, 565 fixed route buses and 210 paratransit buses. In the future it could be rolled out to other transport agencies in the region, such as Georgia Regional Transportation Authority, Atlanta Streetcar, Gwinnett County Transit and CobbLinc.