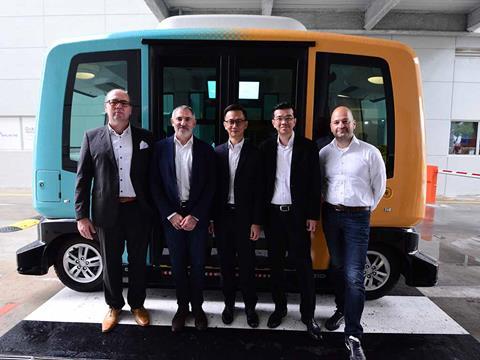 SINGAPORE: Continental and EasyMile have signed a memorandum of understanding to form a research and development team based in Singapore to work on autonomous vehicles.
The team's work would focus on developing perception and deep learning technology, with the eventual aim of testing an autonomous vehicle in the city.
'Together with EasyMile we are proud to prepare a contribution to the Singapore Smart City Initiative', said Continental's Head of Automated Driving Ralph Lauxmann on November 15. 'The results can be used as a blueprint for the deployment of driverless systems also in other regions of the world.'
Continental became a minority shareholder in EasyMile in 2017, and the companies see particular potential in first- and last-mile applications of autonomous vehicles.
The formation of the joint R&D team in Singapore 'is an important step to accelerate the development of new technology for global markets as well as to benefit from the advance and dynamism of Singapore's autonomous driving ecosystem to further test our products', said EasyMile CEO Gilbert Gagnaire.