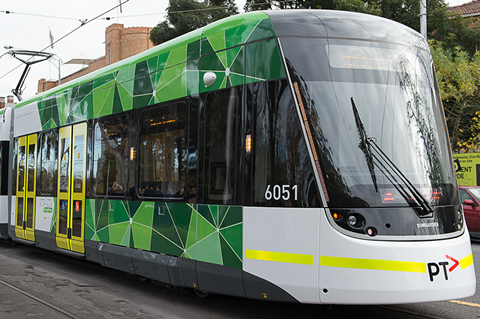 AUSTRALIA: Conduent Business Services and its partner Convergint have been awarded a A$1·7bn contract to operate Victoria's Myki public transport ticketing system for 15 years from December 1 2023.
The state government said ticketing would be made more efficient and effective, with the introduction of tap-on and tap-off payment by credit or debit card or digital wallet.
This will avoid the current need to buy a dedicated Myki smart card and keep it topped up.
'This new ticketing contract is an important step in the evolution of Myki as a future-proofed ticket to travel on Victoria's world-class public transport system', said Minister for Public Transport Ben Carroll on May 15. 'We've made improvements to Myki over the past seven years and now this new contract will provide a greater benefit to passengers — using proven technology to make it quicker and easier to top-up, touch-on and travel.'
Myki is currently managed by NTT Data, the successor to the company which originally developed the system. NTT Data had bid for the next contract, as had Cubic Transportation Systems.
Winning bidder Conduent Business Services operates more than 400 ticketing systems in 24 countries, including in Paris, South Australia, Dubai, Abu Dhabi, Montréal, Venezia and New Jersey.
The company said winning the contract was a validation of its plans for geographic expansion, and it looked forward to 'delivering state-of-the-art technologies and services that will enhance the travelling experience for both locals and visitors'.