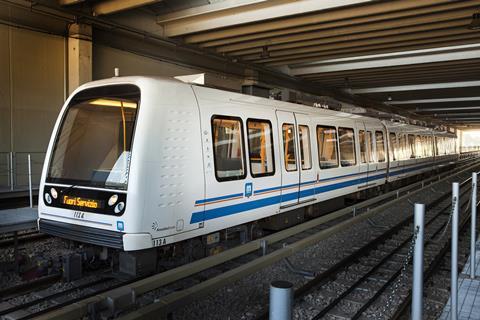 ITALY: An account-based ticketing system has been rolled out on the Brescia light metro, which is used by 50 000 people each day.
The first deployment of Conduent Transportation's technology in Italy enables passengers to use contactless credit and debit cards or NFC-enabled devices with digital wallets to pay for travel. Passengers can also use traditional ticket machines, text message ticketing or an app.
'Like Milano and Roma, the Brescia metro is leveraging technology to improve the commuter experience so it is faster and more convenient', said Marco Medeghini, General Manager of Brescia Mobilità. 'In just a few weeks, we have seen high acceptance of the new system by our metro users. And this is just the first step as we continue to modernise and enhance our overall transport system to meet the needs of all our users.'
The metro project follows a contract for Conduent to upgrade the city's bus fare collection system.