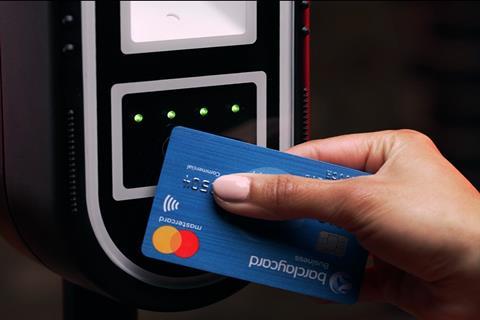 TICKETING: Transport ticketing technology company Masabi and specialist payments company Littlepay have announced a partnership to offer 'contactless EMV in a box'. This has been designed as a cost-effective and scalable ticketing platform to help facilitate the deployment of contactless payment across all modes of public transport and by operators of all sizes.
The combination of Masabi's back-office fare engine and Justride validator with Littlepay's specialist payment gateway is intended to avoid the complexity of bespoke systems. It eliminates the need for authorities to undertake the separate procurement of a fare collection system provider, payments gateway and acquiring bank.
Once the system is deployed passengers will be able to turn up and pay for travel using their bank card or mobile device, with the correct fare automatically calculated and without any need to buy a physical ticket or create an account. Authorities and operators would be able to avoid the costs of handling cash and issuing paper tickets or smart cards. The standard platform has been designed to enable operators or authorities to apply local fare rules and capping as desired.
'We already know passengers enjoy the convenience of paying for travel with their contactless bank card or a digital wallet on their smartphone', said Littlepay CEO Amin Shayan. 'Where traditionally agencies and operators faced complex, drawn-out processes and expense to assemble, secure and deploy a solution, we have taken away the headache.'