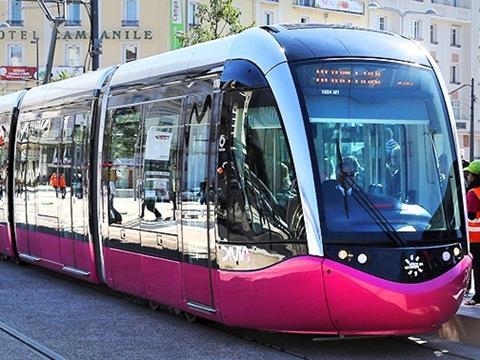 FRANCE: Dijon Métropole and public transport operator Keolis announced the launch of contactless bank card payment on the city's trams on March 27.
The technology has been supplied by Visa, Worldline and Natixis Payment Solutions, with the support of regional development bank Caisse d'Epargne de Bourgogne Franche-Comté.
A single fare is €1·30 and is valid for 1 h, with a daily cap of €3·90. The technology is to be rolled out to the city's buses later this year or next year.