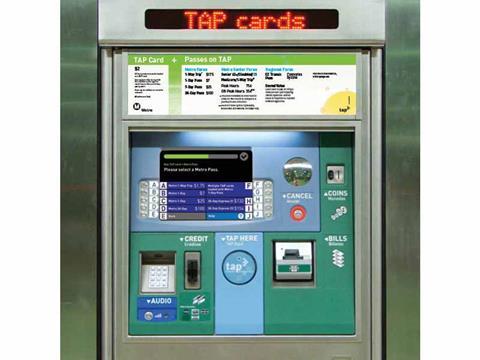 USA: Los Angeles County Metropolitan Transportation Authority has awarded Cubic Transportation Systems a $22m contract to upgrade its automatic fare collection system.
The TAP smart card, used across 25 regional transport agencies in the area, will be upgraded over the next 18 months. In addition to a mobile app, Cubic is to develop a cloud-based account. Branded TAPforce, this would enable no only smart card top-up, but also payment for other services being developed by Metro, such as bicycle sharing and parking.
In the longer term the aim is to introduce mobile ticketing for NFC-enabled devices.