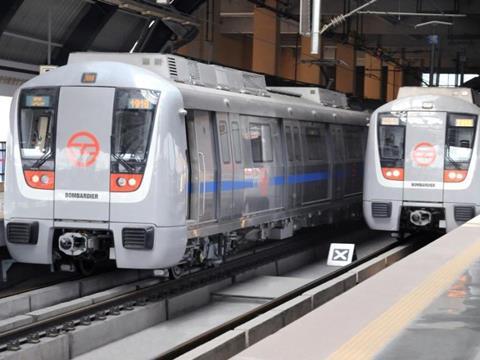 INDIA: An initial 10 Delhi Metro stations went over to fully cashless payment on January 1, as part of the government's vision to transform India into a cashless economy.
Token and smart card purchase and top-up is now done through the Paytm mobile app using a QR code displayed at Token Counters and Customer Care Centres, with the passenger being sent an SMS message with a code number which is given to the staff who issue tokens and sell or top-up smart cards
The stations were selected for the pilot on the basis of having adequate mobile connectivity and where 70% or more of existing passengers using smart cards, meaning cash transactions were already lower than elsewhere. Payment through debit and credit cards will also be gradually introduced at ticket vending machines.