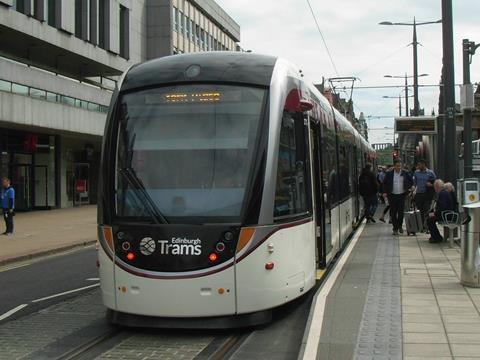 UK: City of Edinburgh Council and Edinburgh Trams have launched a competition offering funding to develop an automated driver vigilance system for its trams.
The Driver Innovation Safety Challenge, supported by industry body UK Tram, would provide the winner with £168 000 for up to two years from Scottish Enterprise's Can Do Innovation Fund. This would be used to develop a safety device that can detect when a tram driver might be about to lose consciousness or focus and notify the operations control centre.
The initiative follows the fatal accident at Sandilands on the London tram network in November 2016, after which the Rail Accident Investigation Branch concluded that it was probable that the driver temporarily lost awareness on a section of route.
The device would monitor and analyse biometrics to pre-emptively identify fatigue levels and a possible loss of focus or consciousness, sending real-time data to the control centre so that intervention or alarms can be triggered.
'This is a really interesting and valuable project which we hope will lead to an innovation that will help save lives in transport systems all over the world', said Councillor Alasdair Rankin.
'We look forward to working with the DISC participants to support the development of this new device, which will eventually have applicability beyond trams, to other modes of public transport and public services, including perhaps plant and machinery operatives', said Transport for Edinburgh Chief Executive George Lowder.