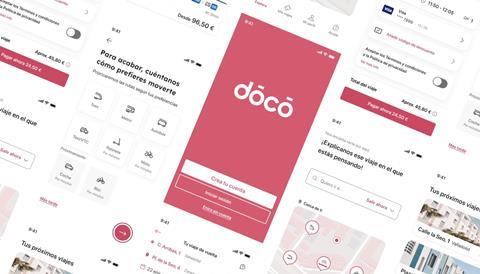 SPAIN: The first five external partners have signed up to participate in the Dōcō Mobility-as-a-Service platform being developed by national train operator RENFE Operadora to support multimodal journey planning, booking and payment.
Bolt is a taxi and car with driver hire company active in Madrid, Barcelona, Sevilla and the Costa del Sol; it has more than 10 000 drivers. Karhoo offers car hire and taxi services with 22 000 vehicles in 50 towns and cities. Movitaxi has 8 700 taxis and says it can serve any RENFE station.
Reby operates a fleet of 2 500 electric scooters in seven urban areas, while Cooltra has 2 500 electric bicycles for use in Barcelona, València and Madrid.
Dōcō has been developed under a five-year contract with Siemens Mobility which has provided the technology through its Hacon, eos.uptrade, Bytemark and Padam Mobility subsidiaries.