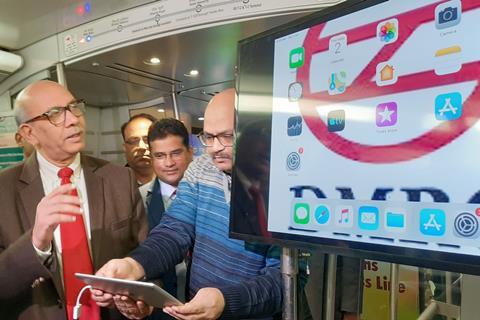 INDIA: Delhi Metro Rail Corp has launched passenger wi-fi on the Airport Express Line, providing 'seamless and free internet connectivity'.
The operator said it was now one of a small number worldwide to offer free wi-fi connectivity on underground metro trains.
The technology was provided by a consortium of Maxima Digital, Techno Sat Comm and Sifi Technologies, which deployed a dedicated 24 km fibre, 7 km of power cable and 44 base stations as well as wireless access points in every vehicle.