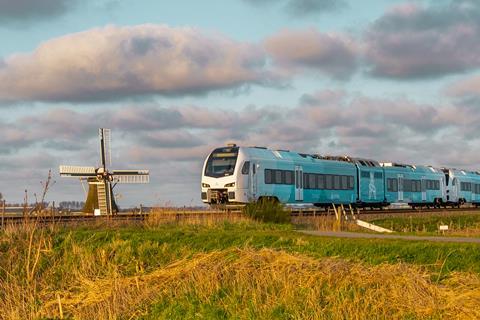 NETHERLANDS: Arriva and mobility-as-a-service technology company Moovit have launched the Glimble app with the aim of reducing transport payment friction as well as providing travellers with real-time information, disruption alerts and step-by-step guidance throughout a journey.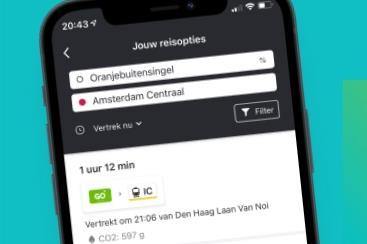 Glimble was developed after local authorities selected Arriva Nederland for two of seven MaaS pilot projects. It enables travellers to use mobile payment for all public and shared transport from any operator, replacing the need to obtain and top-up an OV-chipkaart smart card.
Moovit's technology combines official information from all Dutch transport agencies as well as crowdsourced information to calculate the best route, including trains, buses, trams, metros, ferries, demand-responsive transport, taxis, carsharing, scooters and bicycles. Users can book and pay for micromobility rides with operators including Arriva B&G, Hopperpoint and Urbee, with more options to be added.
The planner can suggest step-free or wheelchair-accessible routes and stations, and the app's accessibility features include screen reading as well as menus and buttons designed for people with hand-motor disabilities. Suggested routes can be sorted by cost and CO2 emissions.
A web-based employer portal enables organisations to provide their staff with budgets for commuting, business and private travel, to view their journeys and allocate additional funds.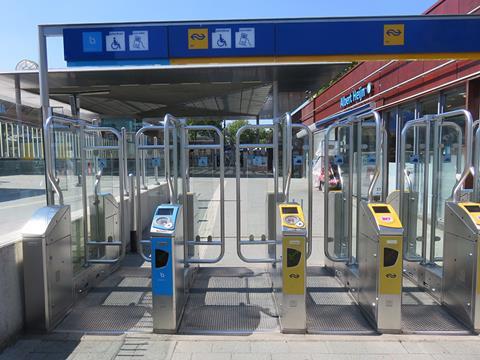 Future plans include adding the ability to search for car parking spaces and electric car charging points.
Expansion to Belgium and parts of Germany is planned to make cross-border journey planning and payment more efficient, and Arriva said there is the potential for a wider roll-out to other parts of Europe.
'With this platform, we are set to become a leading mobility provider', said Anne Hettinga, Managing Director of Arriva Nederland, on August 30. 'In a world where everyone is constantly on the move and connection and accessibility is essential, we need to be adaptable and nimble. Our Glimble brand has started its Arriva journey in the Netherlands, but we know it has pan-European appeal and potential and we are starting to explore this in countries where the necessary data sharing agreements exist.'
'From our vast global experience, we know that making transport journeys more convenient, accessible and frictionless increases rider satisfaction and ultimately their loyal ridership', added Moovit co-founder and CEO Nir Erez.