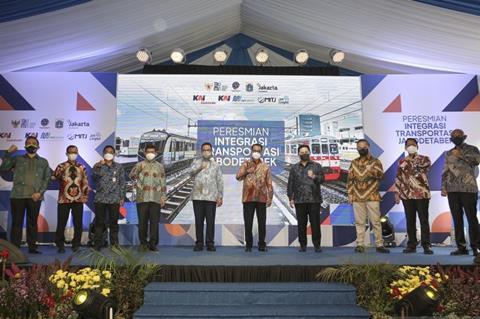 INDONESIA: Greater Jakarta metropolitan area transport fare agency PT Jakarta Lingko Indonesia has awarded a consortium of electronic payments company Jatelindo Perkasa Abadi, Thales, mobility-as-a-service specialist Lyko and payment processing company Aino an eight-year contract to deploy, operate and maintain a ticketing and MaaS platform covering the region.
Thales will develop an integrated account-based ticketing system based on its Transcity platform. This will enable people using different transport networks to either swipe their smartphones or use contactless travel cards, with a total of 14 fare categorisations available, including rates for students and the elderly.
Lyko will provide technology and an API platform to connect the user interface to the distribution systems of more than 2 000 transport operators, as well as its intermodal trip planning algorithms.
The system is scheduled to go live from August 2022.
'By bringing our strong expertise in rail and ticketing solutions and working closely with our local partners to build local capabilities, we are committed to helping Indonesia build its future transportation network', said Thales Country Director Olivier Rabourdin on October 15.