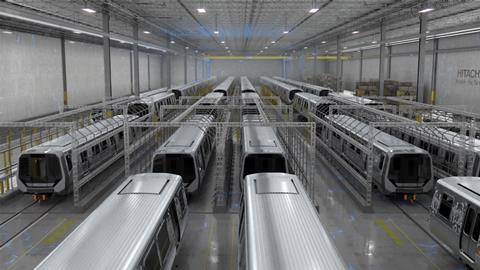 USA: Hitachi Rail has unveiled the final designs for the $70m factory being built in Maryland to serve the North American rolling stock market.
The first contract to be fulfilled from the site in Hagerstown will be a March 2021 order to produce 256 Series 8000 cars for the Washington DC metro, with options for up to 800.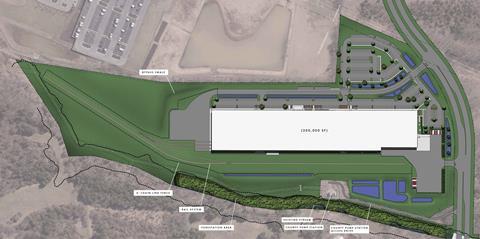 The factory will include storage facilities and a 730 m test track.
Lead construction contractor Ryan Companies has completed site clearance, the concrete deck and the majority of the external concrete walls, and opening is on schedule in Q1 2024.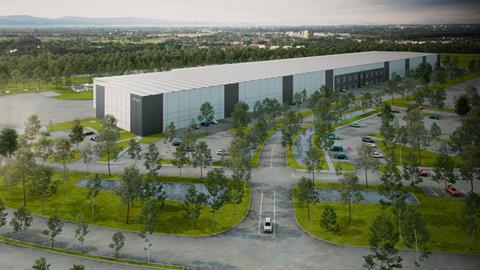 A recruitment programme is to begin in winter 2023-24, with Hitachi expecting to employ up to 460 people at the site which it says will sustain up to 1 300 direct, indirect and induced jobs.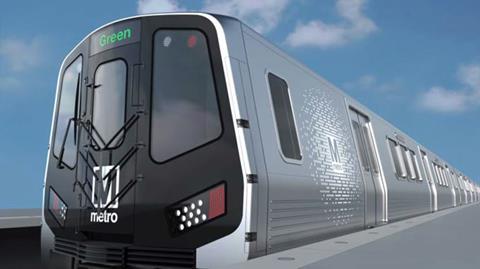 A single shift will have the capacity to produce up to 20 vehicles per month, and, as well as metro cars, the factory will able be able to produce other types of rolling stock, including high speed trains.
'Manufacturing pioneering trains is core to our business, and this factory, with its new workforce, will have the capability to build trains for all of North America', said Group CEO Andrew Barr on October 18.