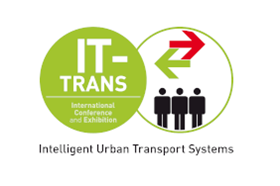 GERMANY: 'In light of the extreme circumstances' arising from the global spread of the coronavirus, the International Association of Public Transport and Messe Karlsruhe have 'with regret but determination' postponed the IT-Trans transport technology conference and exhibition which was due to be held on March 3-6.
Some exhibitors, speakers, and supporting associations had already withdrawn, while a growing number of EU-based companies had imposed business travel restrictions on their employees, trade fair organiser Messe Karlsruhe said. Globally, an increasing number of countries or local authorities were considering restrictions on international travel and the organisation of large events.
'We have concluded today that we can no longer ensure the safe and serene environment expected by our stakeholders', Messe Karlsruhe and UITP said in a statement on the evening of February 28.
The organisers said they had 'followed the situation throughout each day and have listened closely to the information and advice coming from the local authorities. The safety and wellbeing of all our exhibitors, delegates and visitors is always our top priority, therefore we believe this is the correct decision for all involved and we appreciate your understanding and support.'
A new date 'shall be communicated in due time'.