UK: Transport for London has awarded telecoms infrastructure provider BAI Communications a 20-year concession to provide mobile coverage on the whole London Underground network, with all stations and tunnels to be covered by the end of 2024.
The neutral host network will be available for use by all mobile operators and will be 5G ready, allowing for a seamless upgrade by operators in the future. It will also host the Home Office's Emergency Services Network, which will replace the existing Airwave system used by emergency responders.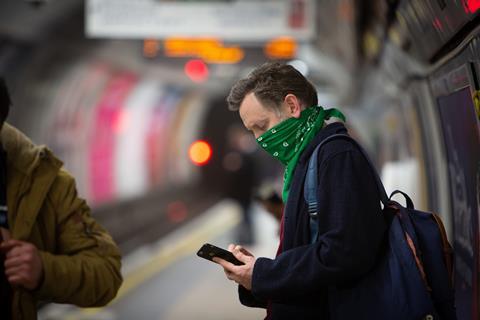 London Underground tunnels will be used to provide full fibre connectivity to buildings and for assets such as street lighting and bus stops, as well as small mobile transmitters.
BAI told Metro Report International that the value of the contract was commercially sensitive. There is no capital cost for TfL, which will gain additional revenue from the concession and benefit from better connectivity for operational staff.
A 4G pilot project between Westminster and Canning Town on the eastern half of the Jubilee Line went live in March 2020, and this will now be adopted by BAI.
TfL has also begun installing cabling in a number of stations and tunnels to help minimise disruption during deployment. Cabling is already installed on the Jubilee and Victoria lines and on the Northern Line Extension, and coverage at the first stations is expected to go live by the end of 2022, including Oxford Circus, Tottenham Court Road, Euston, Bank and Camden Town.
'Our long-term partnership with TfL will completely transform the passenger experience, as well as helping to boost London's economy and providing social benefits for years to come', said Billy D'Arcy, CEO of BAI Communications UK, when the contract was announced on June 22. 'By building the most advanced network of its kind in the world here, we are helping London leapfrog other major cities in terms of connectivity and ensure that the capital remains the most attractive place for investment. Across the length of this concession, we fully anticipate investing in excess of £1bn across the Connected London programme.'