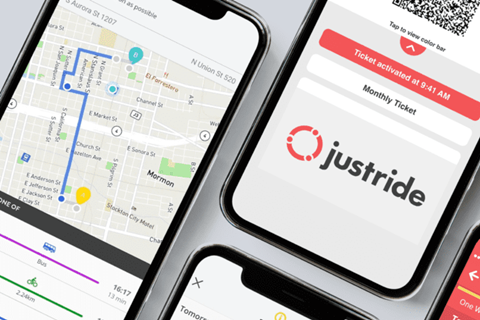 TICKETING: Masabi and Helsinki-based Kyyti have announced a partnership to provide Mobility as a Service applications to transport agencies and operators.
Masabi's Justride SDK will be used to provide in-app ticketing functionality within Kyyti's white label platform which supports MaaS and demand-responsive travel services, journey planning and payment.
The first joint deployment is to go live this year, with further deployments set to go live in 2021.
'We are thrilled to be partnering with Masabi to help make MaaS a reality by facilitating full first/last mile journeys', said Kyyti CEO Pekka Möttö. 'Working with Masabi allows us to offer passenger information alongside seamless mobile ticketing, all within one app, which we think is key to encouraging more people to use public transit services.'
Masabi CEO Brian Zanghi said the partnership would 'improve the accessibility and discoverability of public transport services around the world'.