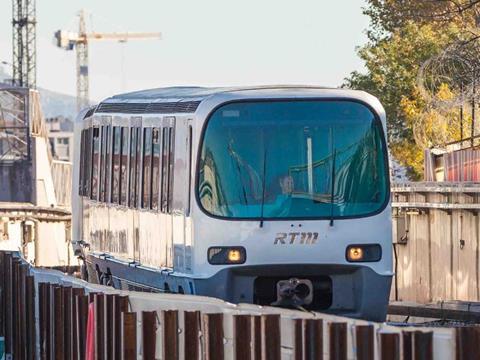 FRANCE: Suppliers have until February 13 2018 to submit bids to the Métropole Aix-Marseille-Provence for a fleet of driverless trains and related automation equipment to be operated by Régie de Transports de Marseille.
Tenders for the Nouveau Metro de Marseille (Neomma) project cover renewal of the existing rolling stock on Lines 1 and 2, provision of CBTC, replacement of the signalling centre at La Rose, a new traffic control centre at Saint-Charles, plus automation and alterations to the depot and stabling areas.
The main rolling stock tender covers 38 four-car trainsets, but there are six options for a further 22 sets. These would be used to augment the new fleet and to provide services on a planned extension of Line 2 from Sainte-Marguerite Dromel to Saint Loup with five stations and on another extension with six stations.
A description of plans to convert the Marseille metro to driverless operation appeared in the September 2016 issue of Metro Report International, available to subscribers in our digital archive.