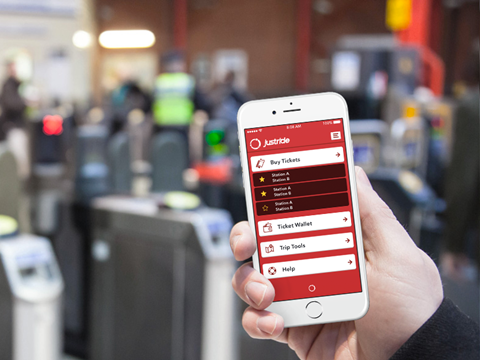 TICKETING: Mobile ticketing supplier Masabi has launched a product aimed at small and medium-sized transport agencies and private operators.
JustRide Express would be available on a one-year contract for a fixed monthly fee with no upfront costs. Masabi says that the custom-branded mobile ticketing app can be deployed in less than 90 days, and works with the JustRide Express Hub cloud-based back office, which provides real time data, reporting and analytics.
'Mobile Ticketing is becoming a must-have for transport providers of all sizes — from tier 1 cities to small private operators', said Masabi CEO Brian Zanghi. 'However, the traditional solutions currently in the market are too costly and slow to deploy to serve a huge segment of the market.'
JustRide Express is initially available in the USA, UK, Australia, Canada and Ireland, and will be rolled out to other markets in the coming months.