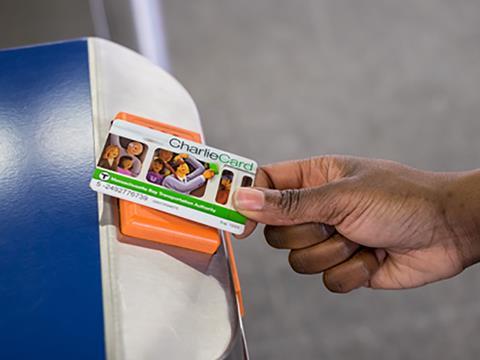 USA: Massachusetts Bay Transportation Authority has selected Cubic Transportation Systems and John Laing as preferred bidder for a PPP contract to design, supply and operate a multimodal fare payment system. This will include account-based ticketing with mobile and contactless bank card options, as well as dedicated fare media for those without a bank card or who prefer not to use one.
The base contract is worth $575m for implementation and 10 years of operations and maintenance, and there are two five-year extension options. Under what Cubic said is the first PPP fare collection project in the USA, the contractor will be responsible for arranging financing for the project. Cubic said this has 'the dual advantages of helping the MBTA finance this major capital updating programme while transferring key risks to the Cubic John Laing Consortium'.
'This isn't just the next generation of fare collection, but an entirely new way that our customers will interact with the MBTA', said MBTA General Manager Luis Ramirez on November 21. 'The new system will be compatible with all modes and will provide more options for paying fares, and will have more fare media available for use.
Cubic Transportation Systems President Matt Cole said company had 'listened to and heard what Bostonians have to say about their aspirations for a new payment system' and was 'confident our system design addresses the accessibility and equity concerns of all the communities served by the MBTA, many of whom said they want simplified and seamless options for travel.'