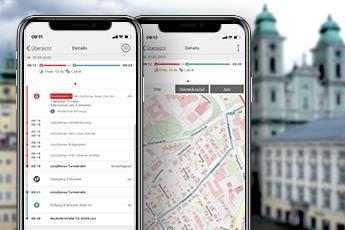 AUSTRIA: Passengers using services operated by the 19 members of the Oberösterreich public transport association OÖVV can now buy tickets using a mobile device.
The OÖVV mobile shop uses eos.uptrade's TICKeos platform, with the OÖVV INFO app for iOS and Android now offering ticket purchasing as well as travel information provided by the HAFAS system of sister Siemens Mobility company HaCon.
To make it easy for passengers to begin using mobile ticketing, OÖVV also offers the ability for users to purchase tickets without the need to register.