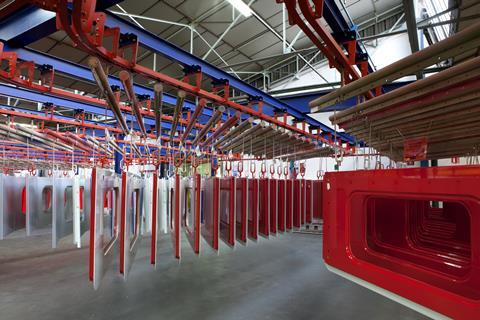 BRAZIL: Wabtec has announced its largest South American train door order, covering the supply of 2 304 doors for 36 eight-car Series 8900 Metropolis trains which Alstom is building for São Paulo suburban lines 8 (Diamante) and 9 (Esmeralda).
The EMUs were ordered in July 2021 by ViaMobilidade, which took over operation and maintenance of the two lines in January 2022 under a 30-year concession.
Wabtec said the door order builds on its installed base of doors on the current line 8 and 9 trains. Production is being undertaken at its Contagem site in Minas Gerais, with deliveries to Alstom to begin in June.