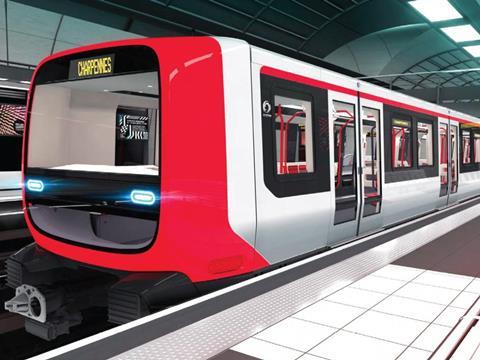 FRANCE: Teleste is to equip the 30 trains that Alstom is supplying for lines B and D of the Lyon metro with passenger information screens and a data transmission platform.
The installation will include VoIP and SIP technologies that would allow the operations control centre to deliver data over an IP network to moving vehicles. The audio-visual passenger information and infotainment would be integrated into other subsystems.
Alstom is supplying the rolling stock under a €140m contract awarded in 2016 that includes options for up to 18 more trains. The fleet renewal is part of a larger project that also includes conversion of Line B to driverless operation and replacement of the train control equipment on Line D, which is already automated.