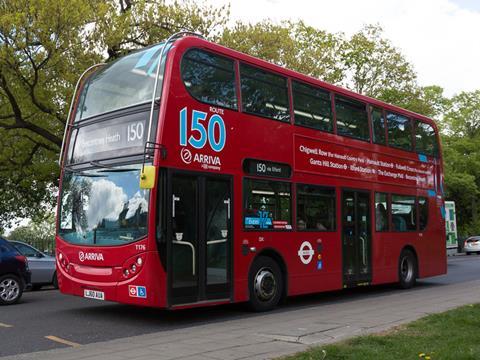 UK: Transport for London has appointed TRL to lead trials of new safety technology on its buses.
Technologies to be tested at the Transport Research Laboratory include:
autonomous emergency braking that relies on the bus detecting its surroundings;
features to alert other road users of the presence of buses;
a redesigned front end to reduce the impact of collisions;
changes to interiors to improve passenger safety, such as higher-grip flooring and softening sharp corners;
improvements to the driver's vision, such improved mirror designs.
The results of the trials will feed into a new Bus Safety Standard that will be incorporated into operators' contracts from the end of 2018.
The technology is being tested as part of a goal to eliminate deaths in or by buses by 2030. An intermediate target is to reduce by 70% the number of people killed or seriously injured in or by a bus, by 2021-22 from the 2005-09 figures.
'We are determined to drive down the unacceptable number of people injured or killed on London's roads, and make streets safe for pedestrians and cyclists', said TfL's Managing Director of Surface Transport Leon Daniels.