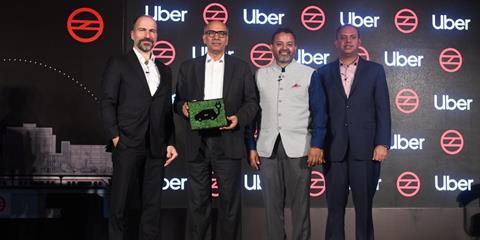 INDIA: Uber has added public transport options to its app for users in Delhi as part of a partnership with Delhi Metro Rail Corp.
From October 22, app users receive information on public transport modes so that they can 'make the smartest possible journey choices', according to Uber. Real-time departure information is available, in addition to walking directions to and from nearby metro stations and bus stops.
Noting that 'the future of transport is multimodal and ridesharing alone can't help build the smart cities of the future', Uber is also developing a 'model metro station' with DMRC to explore how first- and last-mile transport can be integrated with metro services.