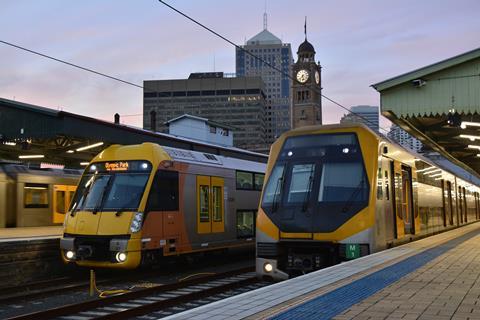 AUSTRALIA: Transport for New South Wales has worked with Amazon Web Services, digital services company Tigerspike and transport software developer AppJourney to add physical distancing and passenger occupancy notifications for Sydney Trains and metro services to the Opal Travel app.
Passengers can receive real time alerts about capacity on the service they typically travel on, as well as usual advice on engineering works, delays and any incidents.
'The new feature is a world-leading piece of innovation that uses real-time capacity and predictive data to help customers make better choices when travelling', said Minister for Transport & Roads Andrew Constance. 'The notifications are another way we can help maintain physical distancing and keep people Covid-safe.'
Tigerspike Lead Client Engagement & Strategy Manager Oliver Poulter said the 12-week project had built on the resources that already existed to deliver 'trustworthy data which will allow customers to make informed choices'.
AppJourney founder Rupert Hanson said the launch of personalised messaging was a significant step in improving the passenger experience. 'Developing this new feature has been a huge team effort, and we can't wait to see how it improves the journey for public transport customers', he said. 'Hearing their feedback will allow us to keep improving the technology as it rolls out across other modes of transport.'