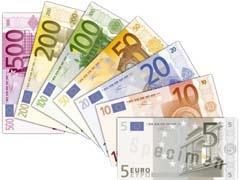 GREECE: Four prequalified consortia submitted technical and financial bids for the construction of the second phase of the Thessaloniki metro project by the July 6 deadline. The bidders are:
AEGEK/Impregilo/Seli/Ansaldo STS;
Aktor;
Terna/Alpine Bau/FCC Construcción;
J&P-Avax/Ghella/Alstom Transport SA.
Project manager Attiko Metro expects to selected a preferred bidder by the end of this year.
The 4·78 km underground extension with stations at Nomarchia, Kalamaria, Aretsou, Nea Krini and Micra is expected to cost around €518m, to be funded from EU and EIB sources.
Opening is planned for 2017, with ridership estimated at more than 63 000 passengers/day.
Completion of the 9·5 km first phase of the fully-automated metro with 13 stations is now expected in November 2016. Work by a joint venture of AEGEK, Impregilo, Seli, Ansaldo STS and AnsaldoBreda has been delayed by several factors including design changes and significant archaeological discoveries.
Project manager Attiko Metro stepped in to pay workers after the joint venture was unable to do so on time, but Attiko Metro Chairman & Managing Director Christos Tsitouras has said renegotiation of the design-build contract is out of the question.
The Seismic Technology Laboratory of Greece's National Technical University has used a seismic test bench to calibrate accelerometers which are to be installed at stations in Thessalonki and on the Piraeus extension of the Athens metro. These instruments will provide data on the impact of earthquakes on structures to assist with the updating of building regulations.