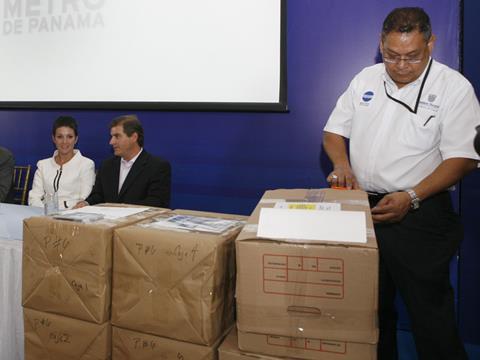 PANAMA: Three international consortia have prequalified to bid for the contract to build Panamá City's first metro line. They are:

• CIMA, comprising Acciona Infraestructuras, Misubishi Corp, MHI, CAF and Constructoras ICA of Mexico;
• Línea Uno, comprising Construtora Norberto Odebrecht and Fomento de Construcciones y Contratas;
• Grupo Italiano Metro Panamá comprising Impregilo Spa, Astaldi Spa and Ghella Spa.

The Línea Uno submission includes Alstom rolling stock whilst the Italian consortium is offering AnsaldoBreda trains.

A further four consortia — SNC Lavalin International Inc, Panametro, Metro de Panamá and the predominantly Chinese PTY Metro grouping — failed to meet the specified criteria.

Invitations to tender for the construction of the 14 km line from Los Andes to Albrook will be issued on April 13, with a decision expected in July.