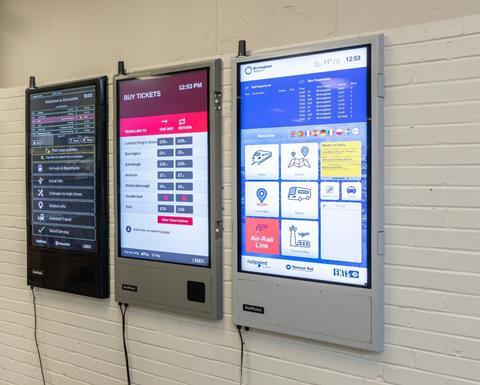 UK: Infotec and Kadfire have launched the TP series of ultra-slim touch-enabled wall-mounted poster displays, which are designed to provide an intuitive, resilient and cost-effective way of providing passenger information and interactive multimedia content in all areas of a station.
The 50 mm deep TFT displays are offered as a direct replacement for standard poster boards. They offer crisp and high-contrast images with legibility under a wide range of lighting conditions and viewing angles. A sleep mode allows the displays to power down overnight to save energy.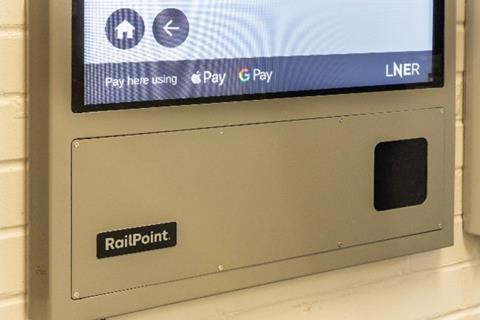 The displays are designed to integrate seamlessly with Kadfire's RailPoint content management platform, which is already in use at 60 stations and offers functions including live journey planners, Google Maps, Darwin-fed travel news and engineering information, rainbow boards and video advertising.
An optional NFC module can work with RailPoint's new RailPay interface to provide smartphone-based e-ticketing, and bespoke variations of the displays can be created, including with user branding.
'By working with Infotec collaboratively, we now have a cost-effective, rail-ready digital poster replacement with fully featured content. This is a true industry first', said Clive Blane, Managing Director of Kadfire and RailPoint.