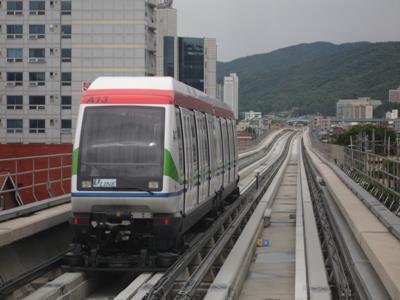 FRANCE: On November 9 the first staff moved into the new world headquarters for VAL driverless light metro systems that Siemens is establishing in Toulouse. Covering 10 000 m2, the new offices will eventually house around 100 staff currently working at the Siemens sites at Châtillon, Roubaix and Colomiers.
According to Eric Cazeaux, Director of the Mobility Division at Siemens France and CEO of the VAL business, activities transferring to Toulouse will include research and development, engineering, project management and maintenance for turnkey VAL projects, including the latest-generation Cityval ordered by Rennes and Airval systems for airports.
Having chosen Toulouse for its attractive and dynamic qualities as well as its focus on new technology, Siemens expects the new site at Basso Cambo in the west of the city to be fully equipped by spring 2016. The Siemens group centre of competence for driverless metro systems is to remain at Châtillon, where work is underway for projects in Barcelona, Alger, New York, Mexico, Rio de Janeiro, Hong Kong and Riyadh.