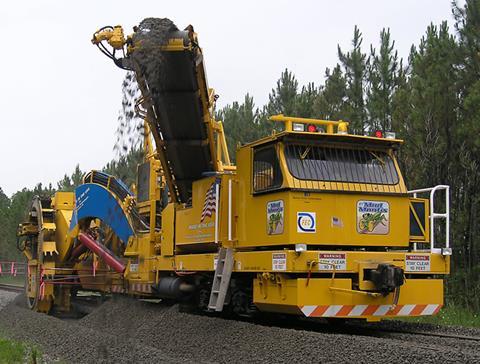 INTERNATIONAL: US on-track plant manufacturer Harsco Rail announced on August 30 that it had received orders worth US$13m to supply tamping and grinding machines to Bangladesh and Liberia.
Bangladesh Railway will receive a Mark VI ballast tamper to support the upgrading of its 1 676 mm gauge lines, which make up around 650 route-km of BR's 2 835 km network. To be built in the USA, the tamper will provide automated trackbed levelling, ramping and track superelevation. It is due to be delivered to BR in 2011.
Harsco also intends to sell a reconditioned rail grinder for use in Liberia, also for delivery in 2011. The country's only functioning route is the Bong Mining Railway, a 78 km standard gauge iron ore line that reopened in 2009 following repairs to damage caused during the country's civil war.
In addition to these export contracts, Harsco has also received orders for its drone tamper design from three US railroads. The drone uses two-way wireless ethernet technology to follow a conventional lead tamper as an unmanned, fully-automated chase vehicle that can tamp track without an operator onboard.