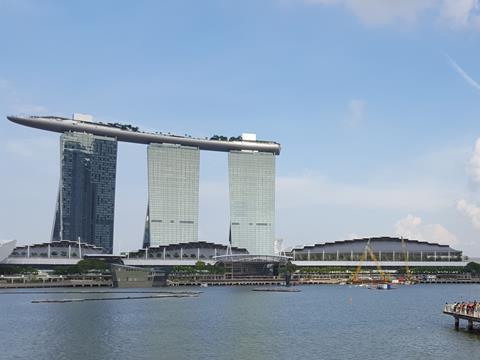 ASIA: The RTS Link international metro scheme that would link Singapore with Malaysia has been put on hold for a further month.
In May the two countries announced that development work had been put on hold until September 30 at Malaysia's request, and Malaysia has now requested a extension of the suspension period to October 31. Singapore's Ministry of Transport said that 'in the spirit of bilateral co-operation', Singapore will waive the additional costs that it will incur as a result, but reserves the right to claim any additional costs incurred should Malaysia request a further extension.
It was envisaged that a joint venture of Malaysia's Prasarana and Singapore's SMRT would design, build, finance, operate and maintain an international metro across the Straits of Johor connecting Singapore with Johor Bahru in Malaysia under a 30-year concession agreement. Opening had been planned for 2024.