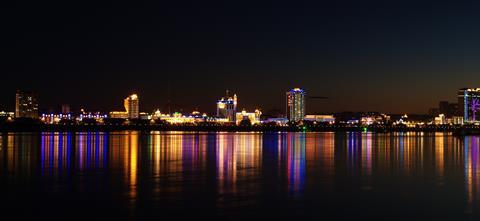 INTERNATIONAL: Poma has been selected to build a cross-border cable car linking Russia and China.
Planned to open in the second half of 2022, the 973 m long cable car over the River Amur would connect Blagoveshchensk in Amur Oblast in Russia with Heihe in China's Heilongjiang province.
Customs and border controls would take place inside the cable car stations, which are to be designed by UNStudio. Four cabins with capacity for 60 passengers would give a capacity of 450 passengers/h. The end-to-end journey time would be 6 min. Ridership is forecast to reach 1 million passengers a year in 2024.
'This cable car will be a new symbol of strengthening our cross-border relations', said Amur Oblast Governor Vasily Orlov. He added that it would help to develop tourism and business in the region.