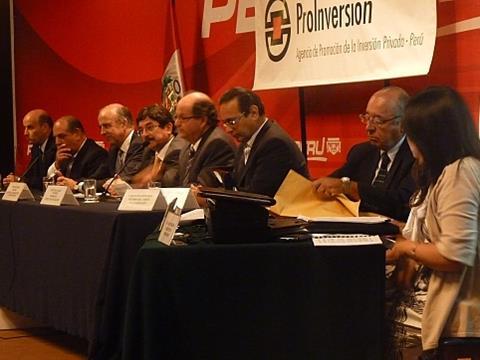 PERU: State agency Proinversión has awarded the Tren Lima, Línea 1 consortium of Graña y Montero SA and Ferrovías a 30-year concession to operate and maintain metro Line 1 in Lima.

GYM and Ferrovías have promised to invest US$290m in the network, US$200m of which will be spent on new rolling stock. The other bidder for the operating contract was a consortium of ICF, CAF and Marfina.

The operating contract covers the proposed Villa El Salvador – Avenida Grau – San Juan de Lurigancho route totalling 32 km with 26 stations. The Tren Eléctrico Lima consortium, comprising Graña y Montero and Norberto Odebrecht, is currently extending the existing 9·8 km six-station line by 12·1 km and 10 stations from El Salvador to Hospital Dos de Mayo in Avenida Grau.

The initial line has only been operating intermittently since it first entered commercial service in January 2003. The extended route is due to open on July 11 and will initially be worked by the existing fleet of 32 cars, which are being refurbished by AnsaldoBreda. Services will operate at 15 to 19 min intervals between 06.00 and 23.00. Once the new trains arrive, frequency will be increased to 5 min. The single fare will be 150 céntimos for an adult and 75 céntimos for students.

The operating concession also covers the second phase of the expansion project, which envisages an 11·9 km extension from Avenida Grau to San Juan de Lurigancho with 10 stations. Bids for the US$653·8m contract to build this section were due for submission on February 17; construction will take around three years. Approval of a US$300m loan from the Corporación Andina de Fomento is expected shortly.