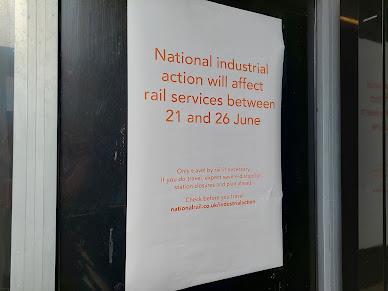 UK: The RMT trade union wrote to the Rail Delivery Group on August 26 proposing a road map to settle the long-running national dispute over proposed industry reform. However, RDG said the proposal was 'not a serious attempt to move forward'.
In the letter, RMT General Secretary Mick Lynch wrote that 'I believe both parties are of the view that we need to navigate a way through the dispute', and proposed:
a one-year pay proposal for all companies covering 2022-23, backdated to the relevant anniversary dates in 2022;
a guarantee of no compulsory redundancies;
an undertaking that discussions with RMT within the train companies, including formal consultations and negotiations, will be deferred pending the outcome of the ticket office closure consultation and would not commence before December 1;
a commitment that in the interim each Train Operating Company will provide RMT in writing with a full agenda and details of workforce reform proposals for all functions and grades;
a commitment that existing collective bargaining structures and processes will be adhered to in full;
a commitment that pay negotiations for 2023–24 will commence from December 1.
A spokesperson for the Rail Delivery Group told Rail Business UK that 'while we welcome any attempt to resolve this dispute and we are always open to talks, sadly both the content and the timing of this offer — on the eve of strike action it is too late to avert — suggests it's not a serious attempt to move forward.
'Our fair and affordable offer, worth 13% to the lowest paid, remains on the table and we urge the RMT leadership to allow their membership a vote on it.'