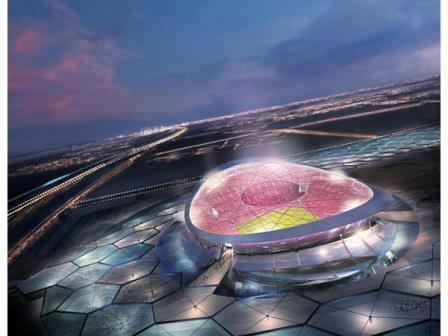 QATAR: The successful bid to host the football World Cup in 2022 includes plans to invest US$24bn in transport infrastructure, including high speed rail lines to Bahrain and Saudi Arabia and construction of a 340 km public transport network serving Doha and its environs.
The proposals are based on the Transport Master Plan adopted in 2006 to support Qatar's unsuccessful bid for the 2016 Olympic Games.

The 12 World Cup tournament venues are concentrated within a 60 km radius of Doha and will all be served by the rail network, 70% of which should be operational in 2020. The bid emphasised the provision of environmentally-friendly public transport, free of charge for match ticket holders, based on short transfers between the stadia, hotels and other facilities in Greater Doha.

DB International and Qatari Diar signed a US$25bn joint venture contract in November 2009 to design and build Doha's metro and suburban rail network. In October the new company, Qatar Railways Development Co, invited consultants interested in preparing preliminary designs for Doha metro to submit bids by November 9.

The metro network will eventually have four lines with 98 stations, with Phase I covering the 30 km Red Line from Lusail to New Doha International Airport. The US$13bn airport is due to open in 2011 and will be the main gateway for the World Cup.