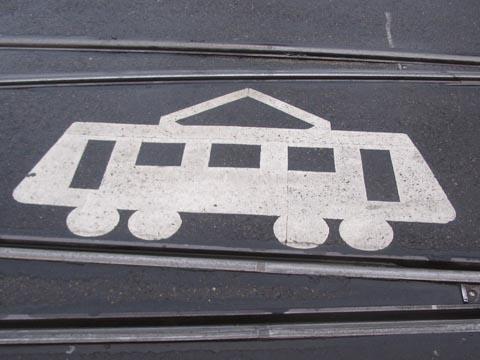 Hampered by delays in extending the city's metro, the Buenos Aires government is now considering alternative transport modes. On December 8, Mayor Mauricio Macri signed a collaboration agreement with the Mayor of Milano Letizia Moratti to investigate the feasibility of restoring the tram network.
Two Boston Red Line metro cars with all but two seats removed entered revenue service on December 8 as part of an experiment to provide more capacity during peak hours. The seats that remain are designated for elderly and disabled riders. The two cars are in the middle of a six-car train, providing space for a total of 54 additional passengers. The seatless vehicles, dubbed 'Big Red' cars, contain explanatory signs and posters, and conductors make announcements at each station.
Union Pacific and Denver's Regional Transportation District have reached a preliminary agreement on property acquisition worth $185m to facilitate the FasTracks programme to create six additional rail corridors by 2017. Meanwhile, three consortia have responded to RTD's draft call for tenders for a pilot PPP concession covering the East and Gold lines, plus a commuter rail maintenance facility.
The decision to award Keolis a seven-year contract to operate the Bordeaux bus and tram network from January 1 2009 was postponed following intervention from DB. The Administrative Court of Bordeaux agreed with a complaint filed by the German group that the competitive tender had not been sufficiently well-publicised to allow opertors across Europe to bid for the €750m contract. Incumbent Veolia is to continue operating the network whilst the tendering process is relaunched.
A new timetable was introduced on the diesel-worked routes of the Roca commuter network in Buenos Aires on December 13, where track renewals have enabled the fastest Plaza Constitución - La Plata journey time to be cut by 13 min. Service frequencies have been enhanced and Materfer coaches refurbished at a cost of 900m pesos.